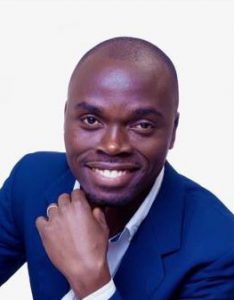 Walter grew up in the church always surrounded by music. In boarding school he was in the choir, and in his teens he was part of the worship team. He learned how to play most any instrument and his creative endeavors kept him always perfecting his craft. He was formerly the Praise & Worship Leader at Deliverance Church Makerere Hill, and also served on worship teams for Worship Harvest Ministries. He teaches music camps during holidays for children and has played numerous gigs with his own Emiziki band in which his wife Amina is also a part of.
Walter studied Quantitative Economics at Makerere University and is currently the Managing Director and Music Producer/Sound Engineer at Emiziki Entertainment which he started in 2011.
Although he has a long history in music, Walter also has a huge heart to serve. He was moved when, once on a mission to a school, he talked with a number of students who were going through some really horrific situations at home. Just talking help save a couple of the kids from committing suicide. This really touched Walter and he realized the power of mentorship and reaching out to others.
While running Emiziki Studio, Walter had many extremely talented artists desiring to record but they couldn't afford to do so. Other artists just didn't seem to have a sense of direction…no clear purpose. Even in churches, Walter found that there are many worship leaders that were struggling financially yet they were very talented. He even knew of some who left the church and started doing gigs to make ends meet, eventually signing on to a secular music label – completely leaving the church. Losing talented artists was a sad wake up call to do something more.
Walter encourages worship leaders and Gospel artists to start thinking as priests and kings… David in the Bible was a worshipper, but also a king. He has a passion to help people grow spiritually, relationally, physically, intellectually and financially and still maintain the edge of worship leading.
He and his wife Amina live in Kampala area with their three beautiful children. Harmony Life is blessed by Walter's willingness to share his gifts and talents with us and with all those we serve!