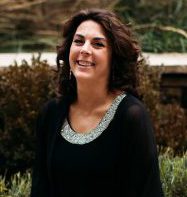 Anne feels a very personal calling on her life for the country of Uganda that started even before she was born. Back in 1967, her mother's parents hosted a Ugandan student for one year, whom they loved as a son. However, their beloved Omwony Ojwok went missing upon his return home from the US and was assumed dead in the terror of Idi Amin's reign (1971-1979). Yet, 32 years later, the family members were miraculously reunited!
Many things transpired during their time apart but in the end, Omwony, had become a national hero. He, along with three others,( calling themselves the 'Gang of Four'), were instrumental in ousting Idi Amin from power. Omwony dedicated his life to serving his country, battling AIDS, injustice, and poverty (serving at different times as the Director of the Uganda AIDS Commission, as Minister for Northern Rehabilitation, and as State Minister for Economic Monitoring).
Anne was able to travel to Uganda for the first time in January of 2007. It was then that she witnessed the dire poverty that had erupted within the country after so many years of war and military coups. She felt moved to do more and started volunteering for another local non-profit organization.
Then sadly, after meeting with Omwony only two times that same year, the excitement and possibilities of working together for the people of Uganda, suddenly turned tragic. Shortly after Anne returned home from her second trip on November 10, 2007, Omwony suffered a heart attack and passed away. It was upon hearing about his death, in mourning, that Anne felt God speak to her directly about carrying on Omwony's legacy of being a voice for the voiceless and improving the quality of life for the oppressed, especially in this 'Pearl of Africa'.
This calling to serve the country of Uganda is one that has taken Anne back and forth across the world dozens of times. She and her husband Jeff have also sponsored numerous children, which they consider part of their own family.
As time went on, the vision grew and by 2012, Harmony Life was born. Anne currently volunteers her time to run operations state-side and works hand in hand with Harmony Life Uganda which she co-founded in 2013.
Anne feels that God is accomplishing amazing things through the grass-roots ministries of Harmony Life and it is humbling to be a part.
Anne and Jeff are empty nesters and reside in Colorado.